Take the private or group excursions
Take the walking tours through the old city, adventure with Zrmanja Rafting, Visit National parks Plitvice, Krka or Kornati.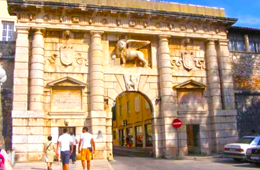 Walking tours
Zadar is one of Croatia's most beautiful Roman cities. Try just walking over the city an soap up history. Take a guide an discover a city an culture of town. Zadar have many museums like national museum Zadar, the gold and silver of Zadar, museum of ancient glass Zadar, archaeological museum Zadar.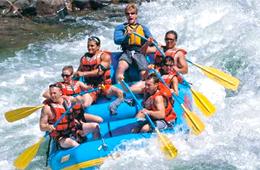 Love adventure? Try Zrmanja kayaking and rafting
If you are a fan of adventure try rafting in Zrmanja adventure on the river, or you can go on Paklenica located on a north side of national park Velebit and climb to the mountain the largest mountain massive in Croatia.
On Velebit there is Linden Tree Retreat & Ranch a private ranch where you can ride a horse.
If you are a fan of adrenaline we have the highest bungee jumping in Croatia on Maslenica bridge.
In Kozino you will find Adventure park. If you like diving Zadar have great and rich underwater world.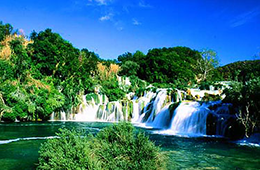 Surrounding national parks
Plitvice Lakes National Park - Not just one of Croatia's but perhaps one of Europe's most popular attractions, Plitvice Lakes National Park has to be seen to be believed. Stunningly clear azure waters are the focus as they tumble down waterfalls which connect a series of 16 lakes throughout the park. It is a joy to visit and a trip here will no doubt result in many photographs.
National park Krka - Krka is another must do for nature lovers. The difference here is that although it is a National Park, you are allowed to swim here which makes your visit even more enjoyable. Visit the waterfall Skradinski Buk! Take a ride by the boat.
Kornati Island National Park - Croatia is well known for the many beautiful islands which litter the Adriatic coast and the Kornati Islands are no exception to the rule. Because of uniqueness and rich marine ecosystem 1980 it was proclaimed a national park.
Paklenica National Park - National park Paklenica is part of south Velebit and a heaven for hikers. For each national park there are organized tours and guides to better experience the magic of nature.